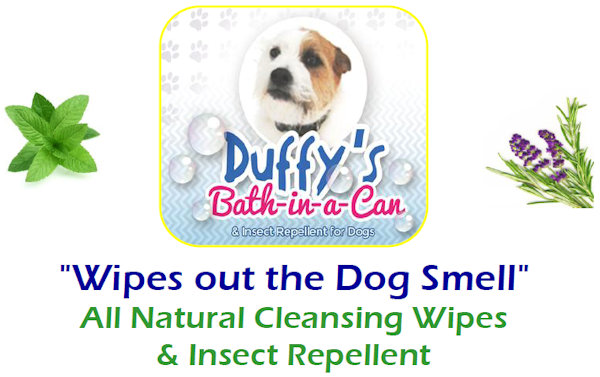 * Infused with Botanical Essential Oils
* Dramatically Reduces the Need for Regular Bathing!
* Hassle Free! Dries Fast
* Contains N0 Soaps or Detergents
* Pleasant Natural Fragrance

4.5 x 8" pre-moistened wipes not only clean, deodorize and condition your dog's coat they also permeate fur with natural insect repellents that protect against fleas, ticks, mosquitoes, and biting flies.