Bugzilla was created by Amazing Grace Super Naturals, LLC in 2006. It is a carefully formulated blend of botanical essential oils and food grade ingredients that join forces to become a lethal natural enemy to insects.



A GREEN and effective alternative to toxic pesticides,
Bugzilla is safe to use on or near food preparation surfaces, harmless to people, pets and the environment.*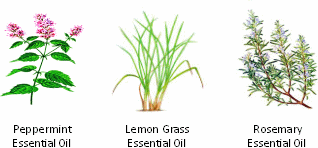 Wherever you spray Bugzilla, insects will be dead and gone and the effects last for months!

Gets rid of Ants, Bed Bugs, Cockroaches, Fruit Flies Houseflies, Moths, Earwigs, Spiders
and other insect pests.



*The U.S Environmental Protection Agency exempts Bugzilla from the requirement to register because all of its ingredients, both active and inert, are considered to be of "minimal risk" under the Federal Insecticide and Rodenticide Act (Pesticide Registration (PR) Notice 2000-6 Minimum Risk Pesticides Exempted under FIFRA Section 25(b) Clarification of Issues.)



View Bugzilla's Material Safety Data Sheet
"Bugzilla is FANTASTIC!!! I used to be all bitten up by bed bugs but I havenīt had a bite in over two months now. Not only that but it also got rid of cockroaches. I tried all kinds of bed bug products including Hot Shot. Hot Shot left me coughing, feeling sick and it killed my plants and the bed bugs were back within a week. I sprayed Bugzilla all over my apartment and when friends stop by they think itīs a wonderful air freshener and then I tell them all about Bugzilla. You make a truly GREAT product, thank you and God bless you."
~ Stan S., Syracuse, NY
"Customers are coming in asking for Bugzilla to get rid of bed bugs. The word has gotten around that your product WORKS. Itīs flying off the shelves!"
~ ~ Gary C., Syracuse, NY